Enterprise Applications
With many years of experience, we develop large applications that connect different systems and industries.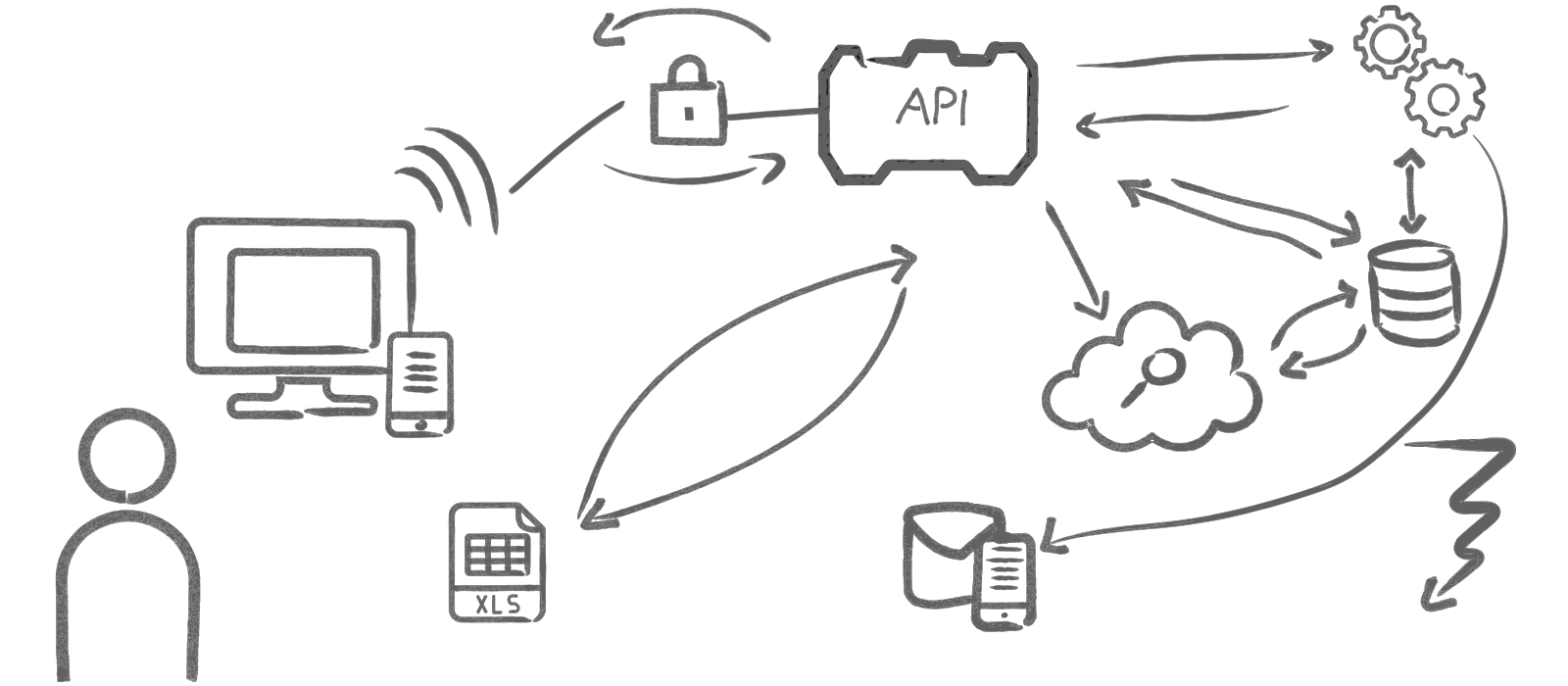 For business success, you need a smoothly functioning software landscape. This is usually highly complex and not easy to handle:
The right database systems or data stores have to be selected and their structures have to be designed. Interfaces and API's from external third party providers have to be connected. Automated processes are required, which have to run unattended, performant and around the clock. Via own interfaces selected data will be provided on secure channels to your partners or customers. It needs a graphical user interface that not only looks nice - but also offers usability and user experience and works smoothly on the computer, tablet or smart phone. A seamless integration in your existing office-environment will increase your daily productivity. And everything runs together hand in hand and any problems are reported, analyzed and fixed through a monitoring system.
We can do that, that's what we're here for.